1. Why did you become a financial planner?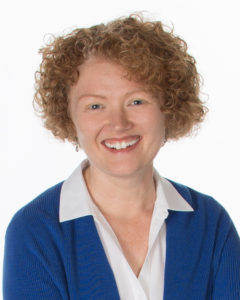 The short answer is that I really enjoy helping to remove financial obstacles for people so they can accomplish their goals.  I bring the financial knowledge, analysis, and framework that allow people to turn dreams into reality.  What other career would let me do that?
The longer answer comprises a lot of life experiences.
I've always been a planner and interested in money.  I was the kid who took her $10 monthly allowance and saved $5, spent $4, and put $1 in the offering plate.  I owe my parents a debt of gratitude for teaching me about saving and giving early on.  In high school, most teenagers want a car.  I wanted a professional-level French horn, so I found the one I wanted and worked at a nursing home as a nurses' aid to save up the money.  As an adult, I purchased Quicken almost immediately out of college.  I was also the person who was always interested in helping friends and family figure out their budget and how to afford what they wanted to do.
But probably the biggest factor lies in a couple of formative experiences.  I got divorced and made multiple mistakes with money that were quite costly.  I also went looking for a financial planner and had a lot of trouble finding one.  It seemed like everyone wanted to sell me something and their advice was geared toward establishing a dire need for their product.
I became a financial planner because I wanted to be the financial planner I wasn't able to find when I was looking for one – someone with no products to sell, just objective, competent advice and support.  I wanted to help other women and men avoid the pitfalls I experienced in getting divorced by helping them take charge of their money.  And I wanted to help people make sense of their money and achieve their goals.
2. What did you do before you were a financial planner?
I had a 10-year career in business management including several companies ranging from around 100 employees to Fortune 500.  I managed teams from 2 people up to 45 people and business units with revenues as high as $40 million.  Eight of those years were spent in the newspaper industry including the Dallas Morning News, the Fort Worth Star-Telegram, and the Kansas City Star.
One of the benefits of not starting as a professional financial planner right out of college is gaining life experience.  Those years enable me to relate to a lot of different situations and understand the balance we all face in making decisions about money.  Often times, those decisions can be more emotional than rationale.  And sometimes even if a particular course of action isn't the smartest financially, you still decide to do it anyway because money isn't the most important thing in life.  As a financial planner, my role is to educate as to the best choice from a pure monetary standpoint, and then support you in determining the best options for you given all the considerations in your life.
3. What are your financial planning credentials/designations and affiliations?
I am a Certified Financial Planner™ professional and hold the Chartered Retirement Planning Counselor (CRPC®) designation.  I've also trained with the Kinder Institute of Life Planning on the 7 Stages of Money Maturity and am a member of the Garrett Planning Network, the National Association of Personal Financial Advisors, and the Financial Planning Association.
4. What are your areas of specialty?
We provide comprehensive financial planning services. Our most common engagements focus on retirement planning including accumulating retirement assets tax-efficiently, managing investment allocations, optimizing social security and planning for retirement income and distributions.
5. Please describe your most common engagement / service provided? And the type of client or client situation you target?
We welcome working with clients from all walks of life, regardless of asset size, net worth or income. Comprehensive, long-term client relationships are our favorite because it provides you with the most in-depth support and analysis to achieve your goals and gives us the best chance to get to know you, your values, and dreams.  We also recognize that based on your preferences or situation, a one-time engagement, quick check-up, or just getting a couple questions answered may work better for you.  We're fine with both of these approaches and are happy to work with you in whatever way suits your needs.
6. Are you or any of the firm's employees a registered representative of any broker/dealer?
NO
7. Are you or any of the firm's employees a licensed insurance agent with any company or agency?
NO
8. Are you a registered investment advisor?
YES, Keener Financial Planning, LLC, is an SEC-registered investment advisor. Be advised that SEC registration does not imply a certain level of skill or training.
9. Are you a fiduciary?
YES,  we are fiduciaries.   In addition, as a NAPFA Registered Financial Advisor, I have taken The National Association of Personal Financial Advisor's (NAPFA) fiduciary oath, whereby I will act in good faith and in my client's best interests at all times, provide written disclosures of any conflicts that would render me not impartial or not independent, and have agreed to accept no referral fees or other compensation for the sale of a commissioned financial product.
10. How are you compensated?
A. Fee-Only, please define method of determining fees:
YES, fees for the initial financial planning engagement are based on our estimate of the actual time to be spent meeting with you, researching and analyzing your current situation, and making specific recommendations. After the initial engagement, you can continue on an as-needed basis or select an annual retainer for ongoing planning and investment management.  Annual retainers are a flat annual fee quoted based on each client's situation and the services to be provided.
B. Commissions only:
NONE
C. Fee and Commissions (fee-based), provide typical breakdown:
NONE
D. Other:
NONE
11. Do you have minimums for assets, account size, annual fees paid, etc? And what is your typical fee or charge for an initial engagement?
We have no minimums as far as assets, account size, net worth, or  income for financial planning services.   A schedule of services is posted on the website to give you an idea of typical price ranges before you meet with me.
12. Do you provide a written agreement detailing the total amount of compensation and services that will be provided in advance of an engagement?
YES, our standard client agreement will detail the scope of the project including the type of planning services to be provided and the project fee.  Once we have the initial consultation, We'll provide the fee quote, show you how we came up with the amount, and work with you if we need to tweak the project based on your budget.  Our goal is to keep your overall investing costs as low as possible while enabling you to make smarter financial decisions, sleep well at night, avoid pitfalls, and achieve your goals.
13. Do you provide a thorough written analysis of one's financial situation and recommendations?
YES, we provide a written analysis and recommendations for your specific situation. All of our engagements include at a minimum a written situation summary and action list.  For the full financial plan or investment analysis, you receive in addition a written detailed analysis including charts, projections, and portfolio reports.
14. Do you offer assistance with implementation with the plan? Please elaborate.
Client's needs and preferences on this issue vary widely.  So we price this component separately so you're not paying for it if you don't plan to use it.  That said, all of our engagements include an action list for implementation, options for how to accomplish the action items, and the ability to call and ask questions on the recommendations for up to a year at no additional charge.  For those that desire full-service implementation, we offer ongoing investment management.
15. Will you provide a second opinion or one-time review?
YES, we are happy to provide a second opinion or a one-time review.