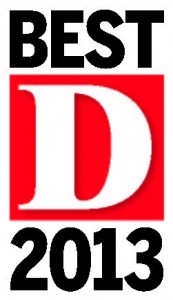 We are honored to announce that Jean Keener, CFP®, has been selected for the 2013 D Magazine Best Financial Planners in Dallas list.  She was one of many selected for this recognition.
D Magazine says:
"How we did it: We ask every Certified Financial Planner in the Dallas-Fort Worth Chapter of the Financial Planning Association to cast an online ballot. Outside-firm votes counted more than inside-firm votes. Self-nominations were tossed out. A panel of esteemed local financial planners reviewed the list. Only CFPs made the list."
As we work hard to provide the highest quality objective financial advice for our clients, having Principal Jean Keener be publicly recognized by her peers means a lot to us and is greatly appreciated.
Keener Financial Planning did not pay for inclusion in this list, but we did have the opportunity to purchase advertising in the D Magazine Best Financial Planners special section after receiving the award.  Please review important disclosures about awards.