Financial Planner Jean Keener, CFP®, teams with Marriage and Family Therapist Maryellen Dabal, LMFTA, to present a free workshop on Couples & Money: Harmonize your finances and your relationship. Money is a tool to create the life you envision.  Couples who learn to positively navigate the inherent challenges of 2 people's varying financial styles  enjoy a more harmonious relationship and dramatically improve their likelihood of achieving their financial and life goals.   This workshop provides the tools to help attendees move closer toward that goal!
Designed for couples at all financial and relationship stages, the workshop will cover the five fundamentals of successful money management for couples.
Communicating positively
Understanding money histories and styles
Identifying couple and individual goals
Planning to meet goals
Thriving in the day to day
The event is on Tuesday, September 20 at 6:30 pm at the Keller Public Library located at 640 Johnson Rd.  The library requests registration to [email protected].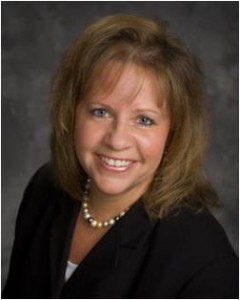 Maryellen Dabal holds a Post-Masters degree in Marriage and Family Therapy and a Masters degree in Applied Psychology, both received from Seton Hall University in 2005.   She relocated to NE Tarrant County from New Jersey in December, 2006 with her husband of over 20 years and two teenage daughters.   She has worked with individuals, couples and families in a variety of settings including a high school, a traditional counseling center and a correctional facility, before moving on to private practice in Southlake,TX, where she has been for almost three years.  Her therapeutic philosophy is a combination of believing that discussions of the past can help you to understand where you have come from, which allows you to be able to define where you are today, which further aids in the creating of goals needed to help you reach your full potential.  She will treat you with compassion, understanding and respect knowing that asking for help is not an easy thing to do.  Maryellen is currently under the supervision of Gloria L. Martin, LMFT, in Dallas as she is working towards obtaining full licensure in the state of Texas.
Jean Keener is Principal of Keener Financial Planning, a fee-only financial planning and registered investment advisory firm with offices in Keller and Dallas.  Jean is a Certified Financial Planner™ professional and holds the Chartered Retirement Planning Counselor (CRPC®) and Certified Financial Divorce Specialist (CFDS) designations.  She is also a co-author of Investing in an Uncertain Economy for Dummies and her advice has appeared in The Wall Street Journal Blog, The Dallas Morning News, Investment News, The Motley Fool, Jean Chatzky's column, the Associated Press and BankRate.com. Jean helps with planning for retirement, college, and other financial goals and has been voted Keller's Best Financial Planner for 2009 and 2010 by readers of the Keller Citizen.