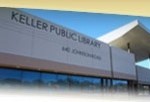 Baby boomers, learn how to maximize your social security benefits and about recent changes to the social security program.   I am conducting a free social security strategy workshop at the Keller Public Library on Tuesday, February 15 at 6:30 pm.    It's designed for baby boomers to help you maximize your retirement income.  We will cover:
5 factors to consider when deciding when to apply for benefits
Why you should always check your earnings record for accuracy
How to coordinate benefits with your spouse
How to minimize taxes on Social Security benefits
How to coordinate Social Security with your other sources of retirement income
You are welcome to attend and bring your questions!  Please RSVP to [email protected] for planning purposes.