Job Description
Opportunity Overview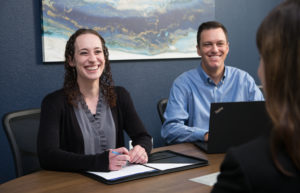 The Financial Planning Associate works in a supporting role to prepare financial plans and provide service to clients.
Financial Planning Associate Responsibilities
Prepare and update financial plans using Microsoft Office and financial planning software
Perform in-depth tax and distribution planning for retirement age clients
Create and maintain high credibility relationships with clients and colleagues
Follow-up with clients to validate data received and clarify objectives
Participate in client meetings and document meeting discussions.
Collaborate with other members of the planning team on strategies.
Document assumptions and calculations.
Ensure data request fulfilled and/or discuss with planner to determine if there is an exception.
Meet deadlines for the lead advisor to review the plan.
Special projects as needed to enhance financial planning delivery and consistency.
Maintain client confidentiality in line with company's compliance procedures.
Cross-train with the operations team on scheduling, document management, and assisting with client calls.
Perform other job-related duties or special projects as assigned.
Skills & Attitudes
Successful completion of Certified Financial Planner™ educational requirements and/or hold the Financial Paraplanner Qualified Professional (FPQP) designation.
Clean regulatory record with no disclosures.
May be registered as an Investment Advisor Representative of Keener Financial Planning, LLC, Registered Investment Advisor if servicing retainer clients or providing investment advice directly to clients.
Friendly, confident, sincere approach to interpersonal relationships with high emotional intelligence.
Outstanding written and verbal communication skills.
Excellent computer skills including Microsoft Office, email, accounting software, scanning software, and other financial planning software
Accuracy, reasonable speed, and attention to detail for record keeping and working with client data.
Highest level of ethical responsibility and respect for client privacy.
Desire and willingness to take on additional responsibilities for both personal development and firm growth.
Availability for limited Saturday appointment times to accommodate client schedules.
Desire and ability to work independently and as part of a team.
Commitment to core values of best interest of the client, respect, competence, professionalism, accessibility, and work-life balance.
About Keener Financial Planning
Keener Financial Planning is a fee-only financial planning and SEC-registered investment advisory firm with a primary office in Keller, TX and a satellite office in Dallas.  As members of the Garrett Planning Network and NAPFA, our mission is to provide objective, expert financial advice tailored to each client's unique situation. With accessibility as one of our core values, services range from a la carte financial advice on an hourly or flat-fee basis to comprehensive financial planning and investment management.
We have a fun, supportive work environment.  And yet, it's not easy.  We work really hard to deliver an extremely high quality, consistent financial planning experience for each client.  We served about 370 client households last year with a team of 8 people, so we have multiple deadlines and deliverables every single week.
We are a growing firm.  We will continue providing highly personalized service while scaling our business model with efficient processes, smart use of technology, and extraordinary people.
We are an equal opportunity employer.  We will extend equal opportunity to all individuals without regard to age, race, religion, color, sex, national origin, sexual orientation, disability, or any other status protected under applicable federal, state, or local laws.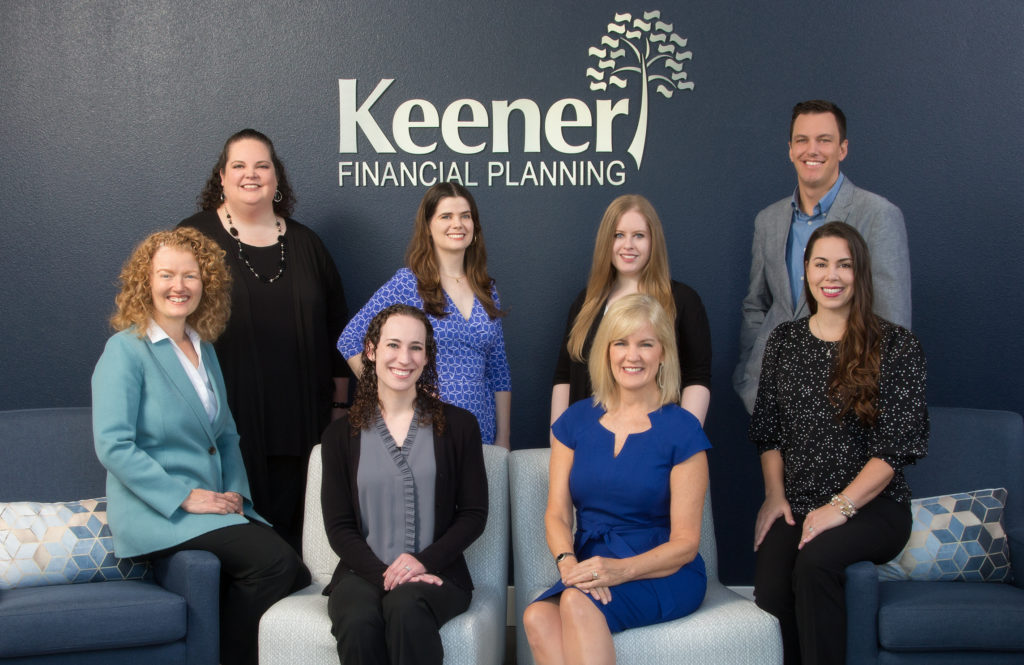 Financial Planning Associate Position Details
The ideal candidate will thrive in a supporting role to prepare high quality financial plans and provide service to clients.  Keener Financial Planning offers a career path based on your goals and the needs of our company to grow as a supporting advisor and/or take on lead advisor responsibilities.
Competitive salary based on skills and experience plus quarterly bonus potential.  Company paid health, dental, vision, life insurance, and holidays.  100% 401(k) match up to 6% of pay.  After 90 days, employees are also eligible for paid vacation time.
The Financial Planning Associate will work at our primary office located in Keller, TX.
How to Apply
Click here to download a printable pdf of the job description.
Send your resume and cover letter to Director of Operations, Kelli Hinton – [email protected].
Desired start date:  April/May 2021
Date of posting:  February 2021