You should be aware of two recent developments for social security – one affecting workers and one retirees.
For retirees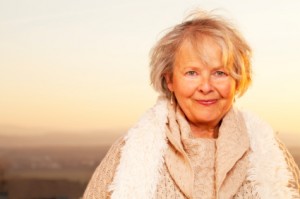 On March 1, 2013, the U.S. Treasury Department will stop mailing paper benefit checks. After that date, all Social Security beneficiaries (as well as anyone receiving another type of federal benefit, such as Supplemental Security Income benefits, Railroad Board annuity payments, federal retirement benefits, or veterans benefits) will be required to receive their benefits electronically. The federal government estimates that switching to electronic payments will save taxpayers $1 billion over 10 years, and cut down on the risk of lost and stolen checks.
Most Social Security beneficiaries are already receiving benefits electronically, and if you're among them, you don't need to do anything–you'll continue to receive your benefits via the method you've chosen. But if you're receiving a paper check, you need to choose one of two electronic payment options as soon as possible.
The first payment option is to have your benefit directly deposited to a bank or credit union account. The second option is to have your benefit put on a Direct Express® Debit MasterCard® prepaid card.  If you haven't chosen an option as of March 1, 2013, you'll be automatically enrolled in the Direct Express ® card option.
To sign up for electronic payments, you need to visit the government website, www.GoDirect.org, or call the U.S. Treasury Electronic Payment Solution Center at (800) 333-1795. You can also sign up for the direct deposit option at your bank or credit union, or for the Direct Express ® card at www.usdirectexpress.com.
For workers
Your social security statement is now available online.   You can go to www.socialsecurity.gov/mystatement to download a full earnings statement for yourself.  This is a new feature just released in the past few months and, for those under 60, replaces the paper statements you used to receive in the mail.
Accessing your social security statement allows you to review your year-by-year earnings record and promised benefits at various retirement ages.  Given the long-term funding challenges of social security, it's prudent for younger individuals to discount today's promised benefits for your own long-term planning.  But it's still a good idea to monitor and correct any errors in your earnings record on an ongoing basis when you have recent records available.
Some material adapted with permission from Broadridge Investor Communications Solutions Inc.