We are delighted to share that Keener Financial Planning once again was included in the D Magazine Top Wealth Managers list for 2020.  We were one of 33 firms named out of 43 applicants.  According to D Magazine, a panel of esteemed local wealth managers reviewed the final list and the selection was based on the following criteria:
Total assets under management for individual clients of at least $100 million
Average assets under management per client of at least $1 million
A 95 percent client-retention rate over the last two years
No current disciplinary actions
Must have been in existence for at least five years as of the application deadline (June 15, 2020)
They must also hold themselves out as fiduciaries for their clients and provide them with a written disclosure
Wealth Manager Approach
Keener Financial Planning has served as a fee-only fiduciary since the firm's founding in 2008.  Our approach to being a wealth manager is to collaborate with clients on their goals.  Then, we help them implement the financial strategies to support reaching these goals in the best way for them.  It's not always about the biggest portfolio.  It's about living well and enjoying your best life.  We believe the function of wealth manager is to support the client's most awesome, unique-to-them life.
Pictured below is our team.  From left: Founder Jean Keener, Director of Operations Kelli Hinton, Lead Advisor Rachel Songer, Financial Planner Christina Slavonik, Lead Advisor Patty Priddy, Lead Advisor Hannah Szarszewski, Administrative Assistant Catherin Guinn, and Financial Planning Associate Samuel Pond.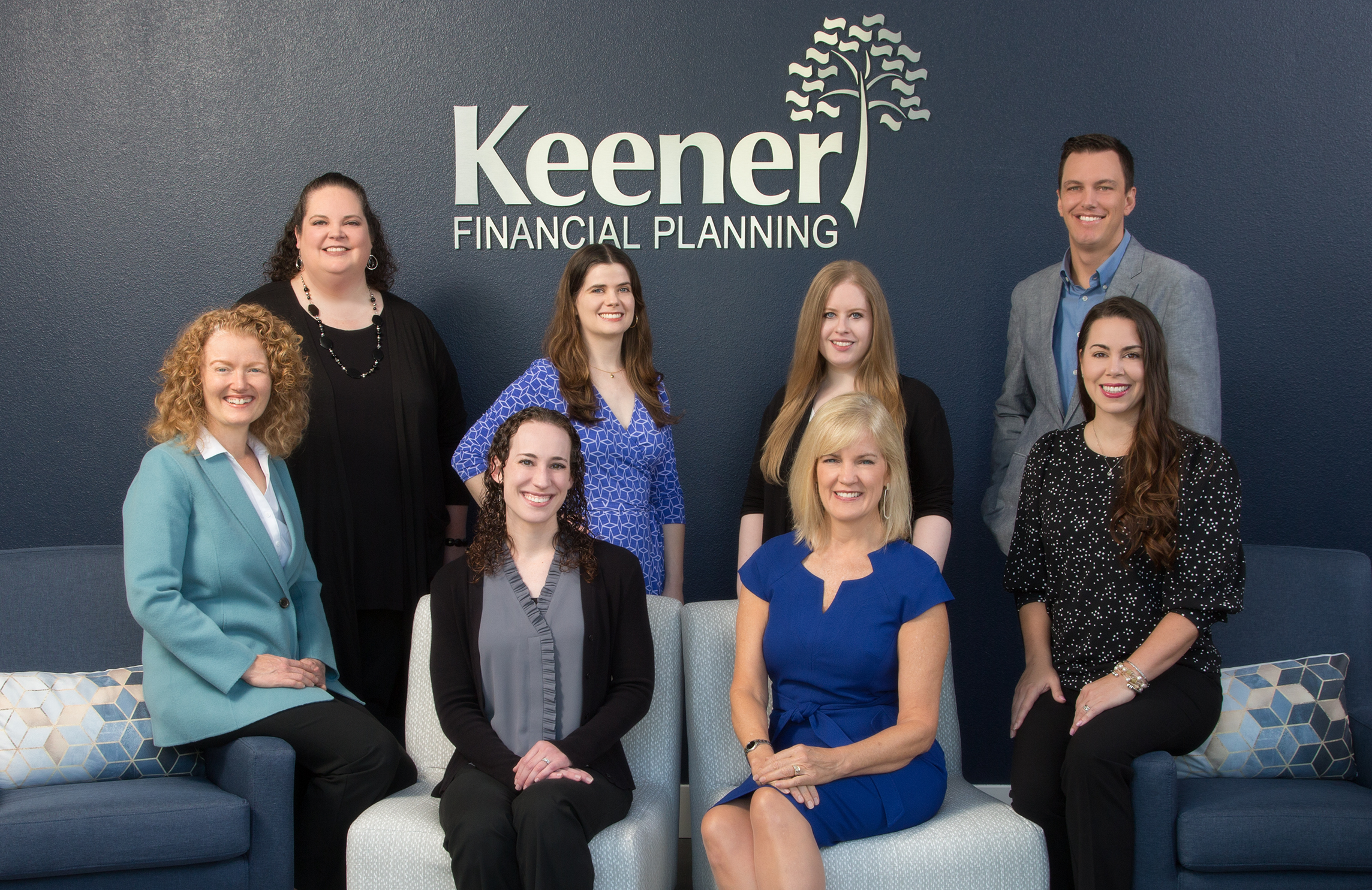 Investing as Wealth Managers
D Magazine also included an article by Joseph Guinto on Beating the Spread: A few thoughts on how to place your bets in the most uncertain market in forever.  Joe reached out to Jean for the financial planner's perspective on this topic.  Here's how their conversation went: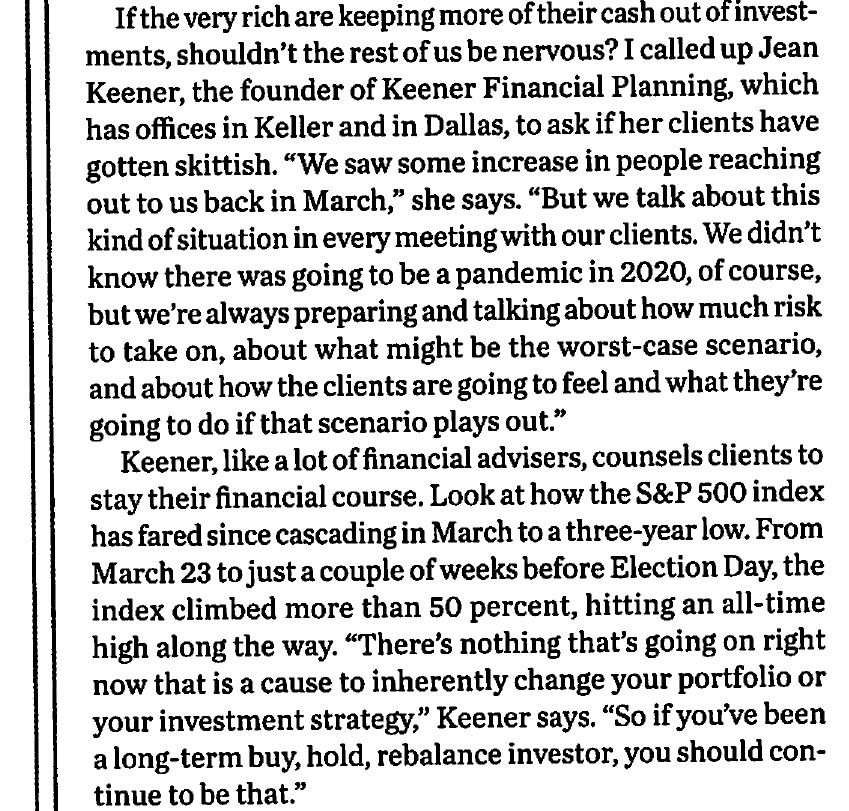 Best Financial Planners
The firm is also honored to have two of our CFP® professionals named to the D Magazine Best Financial Planner list for 2020 —  Patty Priddy and Jean Keener.
Keener Financial Planning does not pay for inclusion in the D Magazine list, but we did have the opportunity to purchase advertising in the D Magazine Top Wealth Managers and Best Financial Planners special section after receiving the awards.  Please review our full disclosure.