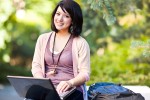 After you submit the federal government's FAFSA (Free Application for Federal Student Aid), you will receive a Student Aid Report (either electronically or by mail, depending on how you filed the FAFSA). This report summarizes key data from your FAFSA and provides you with the holy grail of numbers–your expected family contribution, or EFC, which is the amount of money the government expects your family to contribute toward college for the current year before being eligible for federal aid.
For example, EFC27000 means that your expected family contribution is $27,000. Keep in mind that this figure is what the government says you can afford to pay, not what you say you can afford. In fact, many families may find it difficult to pay their EFC, let alone any potential remaining costs.
Review your report carefully to make sure it contains your correct income and asset information. Any corrections should be made immediately and sent back for reprocessing. If you have questions, you can contact the Federal Student Aid Information Center at 1-800-433-3243. An asterisk (*) next to your EFC means that your application has been selected for verification, which means you'll need to provide additional documentation as specified.
Your Student Aid Report is also sent to each college that your child listed on the FAFSA. The financial aid administrator at each school that has accepted your child will then use the report (along with the CSS Profile form, if applicable) to craft an aid package that attempts to meet your child's financial need. Aid packages typically include various combinations of federal loans, grants, and work-study jobs along with college grants and scholarships. Colleges are not obligated to meet all of your family's financial need. If they don't, it's called getting "gapped." In this case, you're on the hook for your EFC plus any gap.
Both new and returning students will be notified of a college's aid package in the spring. Some colleges may send a letter, some may post the information on a password-protected online site, and some may do both. Make sure to look over the award carefully. If you have questions or your financial circumstances have changed since you filed the FAFSA, contact the college's financial aid office.
For more on how we help families plan to pay for college at Keener Financial Planning, click here.
Article adapted with permission of Broadridge Forefield Investor Communications.