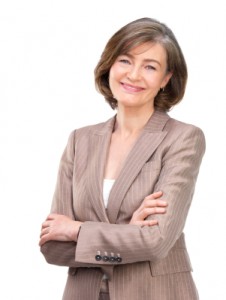 Last week I attended the Financial Planning Association annual symposium in Dallas, and one of the speakers was Bart Boles, executive director for Texas' insurance guaranty association.  He shared the association's processes when an insurance company fails, and how we as the consumer would likely be affected.  Some of the exclusions and limits are important information to consider in your individual planning process.  With this information, you can make smart insurance purchase decisions and avoid any surprises if the worst happens.
 If your insurance company fails, here are the limits to what the association would cover. 
Funds required for this coverage don't come from tax payer dollars.  They come from assessments of other insurance companies.
 Health Insurance (all per individual per insolvent company)
$500,000 for hospital, medical & surgical and major medical
$300,000 disability and LTC insurance
$200,000 all other health insurance
Life Insurance (all per insured life per insolvent company)
$100,000 of cash surrender value
$300,000 of death benefits
$5 million per owner of multiple non-group policies
Annuities (all per insolvent company)
$100,000 of the present value of annuity benefits per insured life (individual and allocated group annuities)
$100,000 per payee for structured settlement immediate annuities
$5 million per owner of unallocated group annuity
 Aggregate Limit
$300,000 of aggregate benefits for an individual per insolvent company (with the exception of the individual limits listed above exceeding this amount)
The aggregate limit comes into play when a policyholder has multiple policies of different lines of insurance with the same company (i.e. life insurance policies and annuity contracts).
 Being aware of these limits doesn't mean that you should never buy a policy over the covered limits or have multiple lines with a single company that exceed the aggregate.  But you should consider the limits as part of your purchase decisions.  You often receive lower rates or better pay-outs by combining multiple policies with a single carrier and exceeding certain breakpoints.   These savings need to be weighed against increased risk of loss if the insurance company fails.  If you do purchase policies exceeding the limit, extra attention needs to be paid to the ratings and stability of the company.
Exclusions
Some of the exclusions include:
Insurance policies with insurance companies not licensed to do business in Texas
Benefits of an insurance policy that are not guaranteed by the insurance company (such as the non-guaranteed portion of a variable life insurance or annuity contract)
Benefits for which the policyholder bears the risk (such as certain variable or indexed annuities).  Specifically, equity-indexed annuities are not covered.
Interest rate yields that exceed an average rate set by the terms of the Texas Guaranty Association law.  This can come into play with some annuities offering high guaranteed rates.
Items not part of the specific written terms of the policy, such as claims based on marketing materials, side letters, riders not part of the approved policy form, misrepresentation, etc.  For example, if the agent wrote a note on your application guaranteeing a benefit that's not expressly in the contract, that's not covered.
PBGC protected annuities
Property and casualty insurance policies (such as auto, homeowner's, workers compensation, etc.).  This is covered by a separate guaranty organization.  Their website is: http://www.tpciga.org/
There are other exclusions as well.  For more information on this, visit the FAQ section of the Texas Guaranty Assocation's website.
In addition to the limits, being aware of the exclusions is also an important part of the insurance purchase process.  If your policy is fully excluded, an extreme amount of due diligence needs to be done on the company prior to purchase.  If a particular guarantee is a critical part of your purchase decision, you need to read the actual contract and make sure it's clearly communicated in the contract and not just in the marketing materials.  You should also verify that the guarantee falls within the limits of what's covered.  If it's above the limits, consider the worst-case scenario and ask yourself if you could live with that outcome and if your purchase decision still makes sense given that possibility.