January 23, 2014 by Jean Keener, CFP, CRPC, CFDS
We will be holding retirement planning workshops again this year at the Keller Public Library.   The series is entitled Countdown to Retirement and is designed for individuals and couples within 5 – 10 years of retirement.
February, Part I: Creating your Retirement Plan
This session will cover how to maximize tax-efficiency in saving for retirement, assessing when it's time to retire, building a retirement budget, and making decisions on possible long term care funding needs.
March, Part II: Maximizing your Social Security Benefit
Attendees will learn how to increase their retirement income by making smart decisions on social security benefits.  We'll cover how to decide when to file, filing strategies for couples, and how to plan for taxes on your social security benefit.
April, Part III: Investing in Retirement
Attendees will learn how to adjust their portfolio to shift from accumulation to distribution and steps they can take to minimize the effect of a market downturn on their retirement plans.  We'll also cover the basics of how to build a low-cost retirement portfolio.
Details
Cost: Free
Time: 6:30 pm, 3rd Tuesday of the month
Location: Keller Public Library
RSVP: Please RSVP to library@cityofkeller.com.
December 21, 2013 by Jean Keener, CFP, CRPC, CFDS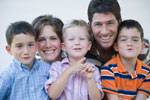 Your child–whether he or she is your biological child, adopted child, or stepchild–may be able to receive Social Security monthly benefits based on your earnings record if you're receiving disability or retirement benefits from Social Security, or in the event of your death. These often overlooked benefits can provide steady income for your family when it's needed the most.
How much will your child receive from Social Security?
When you start receiving retirement or disability benefits, your child may be eligible to receive up to 50% of your benefit. When you die, your child may be eligible to receive up to 75% of your basic benefit (the benefit that the Social Security Administration calculates you would have received if you had reached full retirement age at the time of your death). Various factors will affect the amount of your child's benefit, including whether other family members are also receiving benefits on your earnings record.
To receive Social Security benefits based on your record, your child must generally be a dependent under age 18 (or age 19 if a full-time student in grade 12 or lower) and unmarried. However, if your unmarried child is disabled and was disabled before age 22, he or she can qualify for benefits based on your record at any age; benefits for a disabled child may end, though, if your child marries or is no longer considered disabled.
You can find out more about family benefits based on your earnings record by checking your Social Security Statement. To access your statement, sign up for a mySocialSecurity account at the Social Security Administration's website, www.socialsecurity.gov. Your statement will give you important information about Social Security that you can use to plan for your family's financial future. This includes how you and your family members qualify for benefits, estimates of your future retirement and disability benefits, and what survivor's benefits your child and other family members might receive if you die.
When you're considering when you or your spouse should apply for social security benefits, it's important to include the value of benefits that your children may be eligible to receive in the calculation.  This value can make it beneficial to file earlier than you would otherwise, or to file and suspend your benefit at full retirement age to enable your child(ren) to start receiving benefits.
For other articles on our site relating to social security strategy, click here.  To schedule a free initial consultation to discuss your personal situation in detail, please call us at 817-993-0401 or visit our contact us page.
December 6, 2013 by Jean Keener, CFP, CRPC, CFDS
The December financial planning newsletter is now available.  It covers several tax items:
Year-end tax planning tips for 2013 including new taxes to be aware of for higher income tax payers
IRS regulations affecting legally married same-sex tax payers for 2013
In addition, we have consideration of whether or not you should pay off your mortgage in retirement and what actions you should take as a result of stock market predictions.   As always, there's also an investment market update.  Please click here to read the newsletter.
November 25, 2013 by Jean Keener, CFP, CRPC, CFDS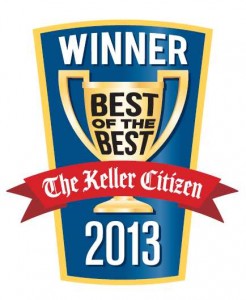 We are thankful once again to the readers of the Keller Citizen for voting Keener Financial Planning Keller's 2013 Best of the Best Financial Planner.    Receiving this public support and recognition from our local community for the fifth year in a row affirms our continuing commitment to providing objection, expert financial advice on a fee-only basis.
Our clients have a wide range of goals.  Some of the most common areas with which we help are retirement, college, rebuilding after divorce, changing careers, getting control of your finances, and investing more effectively.  The common thread is: identifying each client's unique goals, working with them to discover the best path to reach them, and defining clear action steps along the way.  And all of these services are provided on an as-needed basis.
Here's the full list of all the winners from www.KellerCitizen.com.  Thanks again for your support!
November 16, 2013 by Keener Financial Planning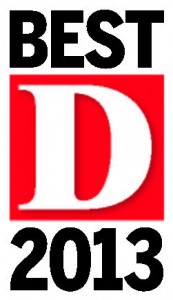 We are honored to announce that Jean Keener, CFP®, has been selected for the 2013 D Magazine Best Financial Planners in Dallas list.
D Magazine says:
"How we did it: We ask every Certified Financial Planner in the Dallas-Fort Worth Chapter of the Financial Planning Association to cast an online ballot. Outside-firm votes counted more than inside-firm votes. Self-nominations were tossed out. A panel of esteemed local financial planners reviewed the list. Only CFPs made the list."
As we work hard to provide the highest quality objective financial advice for our clients, having Principal Jean Keener be publicly recognized by her peers means a lot to us and is greatly appreciated.