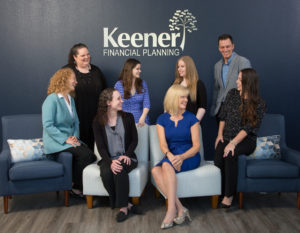 The first quarter financial planning newsletter is now available.  We all have a heightened awareness of the uncertainty of life right now, so our goal for the newsletter is to provide some reassuring insight and perhaps some actionable ideas.  The newsletter includes:
Friendly financial planning reminders to review your retirement contributions for the new year
A review of the 2020 investment markets
Tax efficient charitable giving tips from Lead Planner Hannah Szarszewski
Tips for financial fitness in 2021 from Financial Planner Christina Slavonik
As with any new year, investment pundits are busy making predictions about what this year will hold. We can confidently tell you: we don't know. And no one else does either. There was an especially good article in the New York Times that analyzed the investment "experts" records at predicting the stock market. As you might expect, the record isn't good. But the good news is we don't have to predict the market to let it help us reach our financial goals. If we diversify, watch costs, and keep our portfolios balanced to match our timeline, comfort level, and goals, the markets have reliably provided returns over the long term.
Click here to read the full newsletter!