Dallas-Fort Worth-based Keener Financial Planning has been certified as a Great Place to Work! We couldn't be prouder of our team.  The recognition is based on what our employees say about their experience working at our firm in Keller, TX.  One hundred percent of our employees say Keener is a great place to work, as compared to 59% of employees nationwide.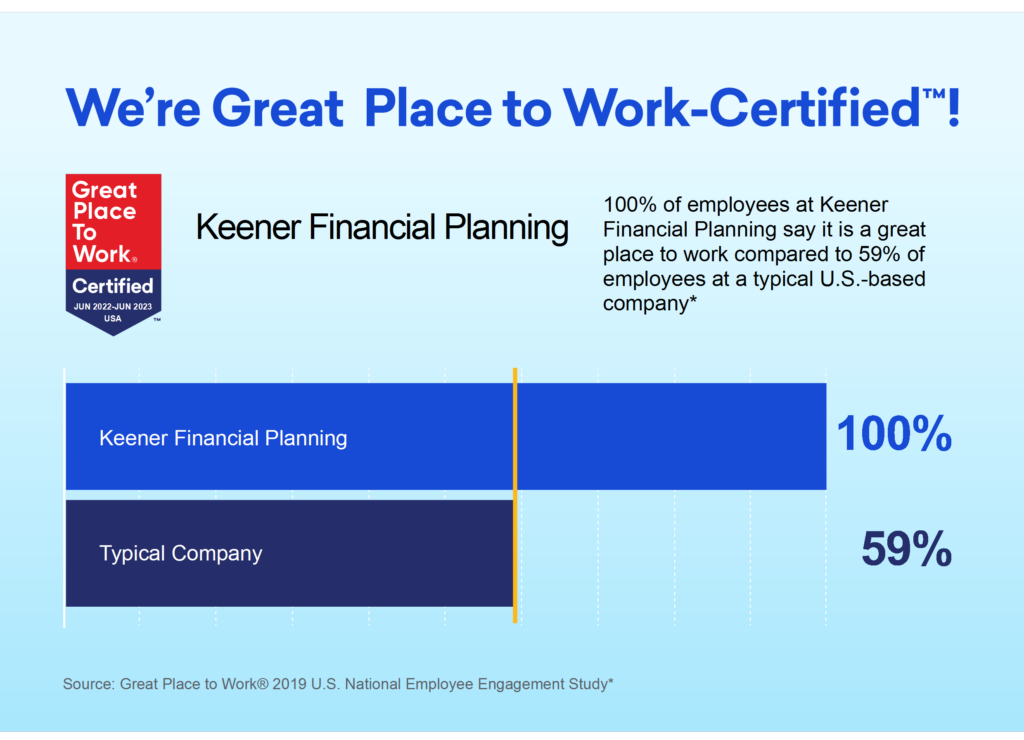 "Great Place to Work Certification™ isn't something that comes easily – it takes ongoing dedication to the employee experience," said Sarah Lewis-Kulin, vice president of global recognition at Great Place to Work. "It's the only official recognition determined by employees' real-time reports of their company culture. Earning this designation means that Keener Financial Planning is one of the best companies to work for in the country." To see what our employees say about working here, check out our survey results on the Great Place to Work website.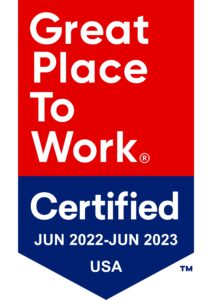 Team members enjoy a collaborative environment with the option for most employees to work from home up to 3 days per week once fully trained. With open vacation, paid sick time, and flexible schedules, the firm is committed to work-life balance, one of the firm's core values.  Employees also enjoy generous 401(k) matching and medical, dental, vision, and life insurance benefits.  Team members may also be offered the option to buy in as owners of the firm. Perhaps the biggest benefit of working at Keener is the opportunity to do meaningful work with clients from all walks of life in a truly objective, fiduciary capacity. We get to feel good about what we do and how we do it. Hear directly from our team members in this series of brief videos.
Want to explore joining our team?  We're hiring.